Earlier in October, FemDoms of Paris met with the organization of Mistress Lupa Mannara and Maitresse Isadora under the Queen Bee banner of Miss Kim Rub. Rub's FemDom gatherings started in her home of London, England, but she has branched out for global domination in Paris and New York.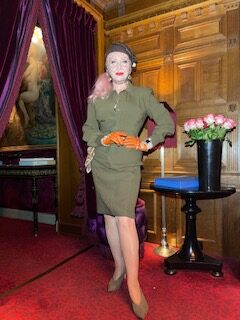 Of course, there were many French mistresses there, but Paris, being the cosmopolitan draw, there were many women from all over the world. Quite a few, such as myself, now call Paris home, but also visiting Americans, Mistress Carmine and Jasmine Stone, were there. The Baroness, a fellow New Yorker, attended in full latex garb. You might remember that I met Miss Kim from The Baroness' FemDom Summit last Summer in her Beaujolies château.
Meeting in the luxurious Maison Souquet bar in Pigalle, we discussed all things FemDom for hours into the night.
Photos Courtesy of the Queen Bee Herself, Miss Kim Rub