Nestled in the heart of Paris is my private dungeon, my blue jewel playspace, Studio Xéme (so named for the 10th arrondissement and the 10th dungeon room I have built). My frequent supplicants know that, while a small space, it constantly evolves and grows with new additions. While particular about the standard of my equipment and the quality of my toys, my creativity is the essential component of my dungeon.
Neighborhood
You will find my dungeon in the Canal St Martin neighborhood, the northern part of central Paris, where the Parisians enjoy trendy restaurants or a picnic on the side of the canal. Young, hip, and feeling the full force of Paris' sexual liberation, it is the perfect area to keep my playspace.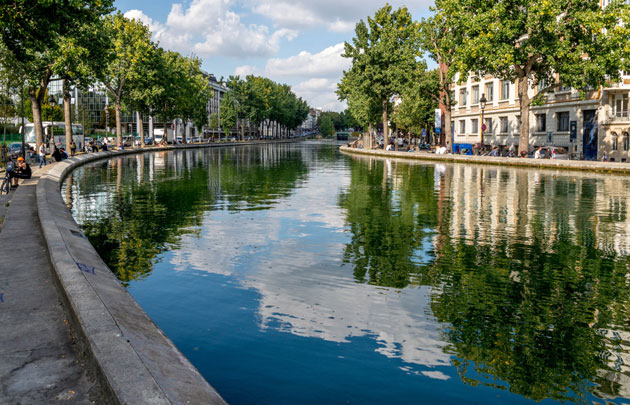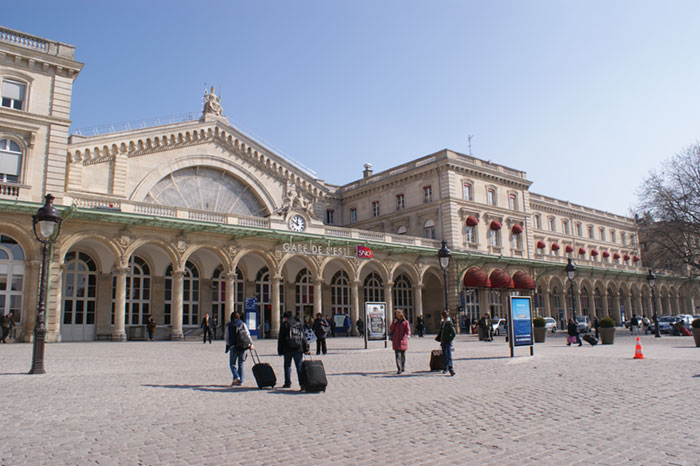 Major pieces of Dungeon Equipment and Furniture
Gyno-Chair with adjustable stirrups and back with leather bondage straps
Puppy cage with lockable neck stock
Spanking bench with secure leather straps and leather hand mitts
Freestanding metal suspension rig with 24 weight-bearing bondage points, metal suspension chains, and metal shibari ring
Adjustable heavy bondage platform with 59 bondage points and anal/genital access door
Leather suspension stirrups and suspension belt
Leather suspension sit-swing
Metal isolation helmet with matching locking metal hand mits
Tremblr Milking Machine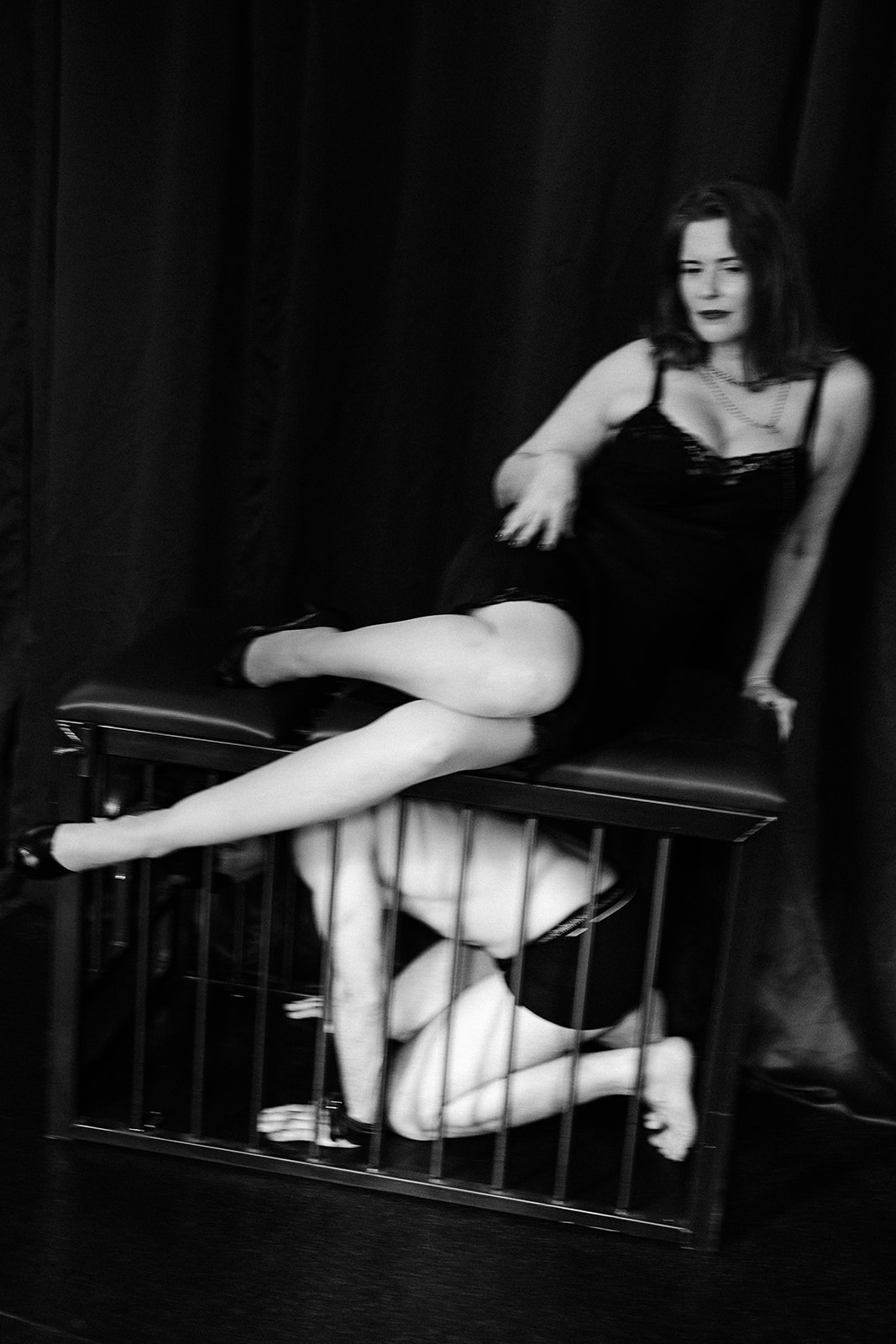 Bathroom/dressing area
Complimenting my elaborate playroom are facilities to help your transition between the outside and the magical, ephemeral worlds we create in my playspace. If you will, an "Air-Lock," where you can shed your skin from mundanity and then shower to return gently to earth after your moments in "sub-space."
Full shower facilities
Fresh towels
Soap/shampoo
Single-use toothbrush
Single-use comb
Cleaning Protocols
Every surface is cleaned with a redundant cleaning technique catered to the material–simple wipes, anti-bacterial soap, and antiviral treatments. All silicon toys are placed in an ultrasonic cleanser. This ridged disinfection ritual has been put together for me by a top infectious disease specialist and surpasses hospital standards.
BDSM Tools and Utensils
Slavic Gas Mask
Leather sensory deprivation hood
Leather sensory deprivation hood with zip
Full-head harness gag
Funnel Gag, dental gag, ball gags
Anal hook, small and large
Strap-on belt with multiple sizes
Lelo vibrator
Lelo remote control, various settings prostate massager
CB200 chastity cage
Curve chastity cage
Houdini metal chastity locking mechanism
Electric outfitted chastity cage
Steel Hegar urethral sounds
Steel Rosebud urethral sounds
Silicon catheter
Electric penis plug
Electric sensation play knife
TENS unit
Electric insertables
Electric ball crusher
Metal penis bondage plate
Leather parachute ball stretcher
Steel talons
Black clover nipple clamps
Alligator nipple clamps
Bull nose nipple clamps
Tweezer nipple clamps
Leather slave collar
Posture collar
High bondage restraint collar
Dog leashes
Blindfolds
Shibari Ropes
Sharps
Enemas with various attachments
Catheters
Medical staples
Mummification wrap
Panties, corsets, garters, stockings, pantyhose, nighties, slips, dresses, heels, bodysuits, and latex for crossdressing
Leather wrist, ankle, and thigh cuffs
Metal ankle shackles
Metal finger shackles
Wood paddles
Leather paddles
Floggers
Leather single tails
Canes
Riding crops
Dressage whip