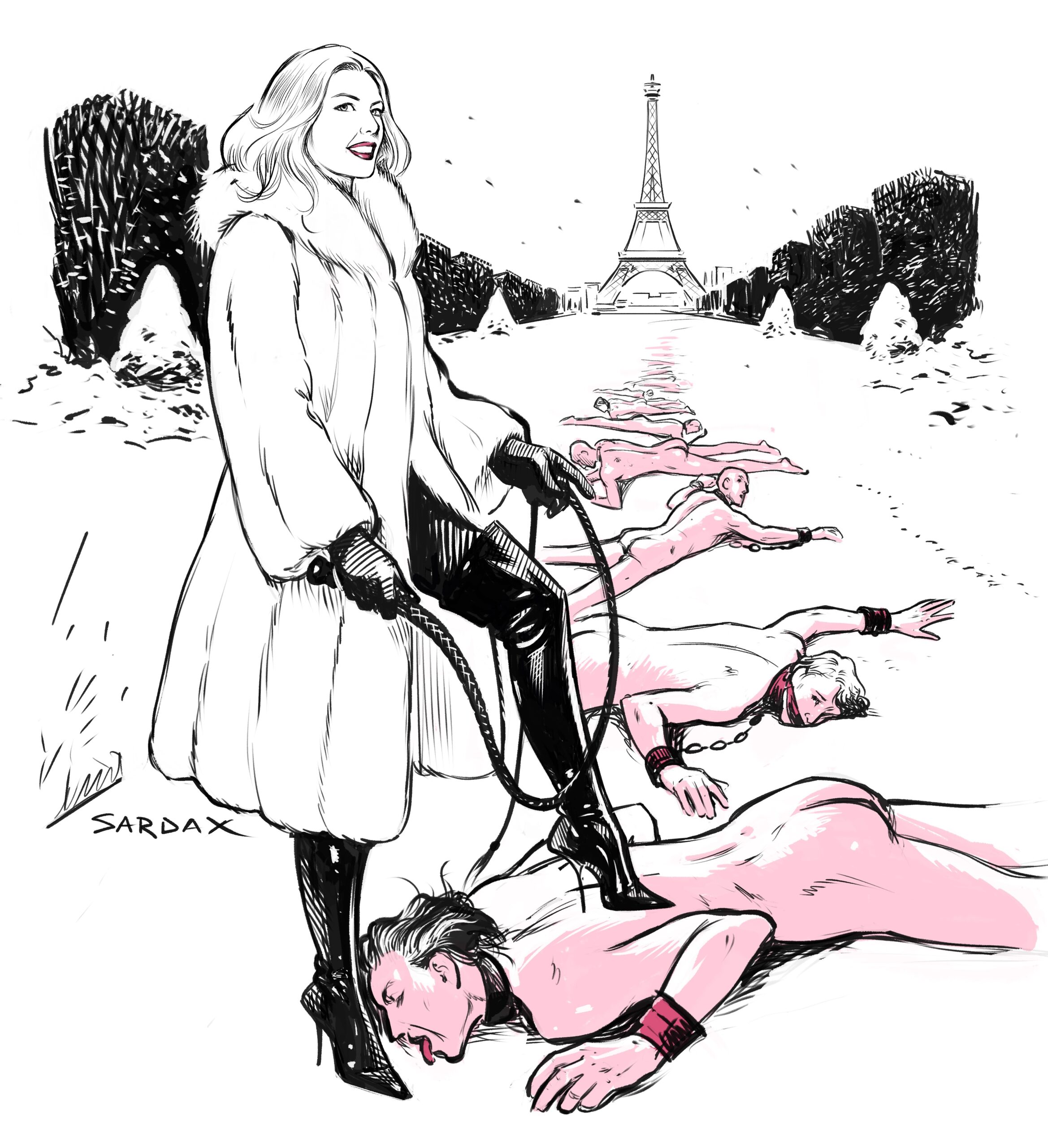 I started domination professionally in 1997 in my hometown, Lake Tahoe. However, it was not until I moved to Los Angeles and met my mentor, Simone Justice, that I began to unlock my true potential. Under her masterful tutelage, I properly honed my craft. She introduced me to her colleagues, Georgia Payne, Gemini, Sabrina Belladonna, Isabella Sinclaire, and Ilsa Strix, who helped further my education.
In 2002 I left for New York and, within months, knew I had found a place that appreciated my niche style of domination and could also challenge my technical skills. In 2004 I converted a Park Avenue townhouse into the House of Domination known as Luxuria. There I worked with and trained some of the finest women in New York and received the most elite slaves, submissives, fetishists, and kinksters found worldwide.
After an extended stint in Manhattan, I left to tour the US and the world in 2010, dominating supplicants in Barcelona, London, Antwerp, Dubai, Doha, and Hong Kong until I settled in my adopted home Paris in 2015.
Outside the dungeon, I can be found in finer restaurants, smaller art installations, or, most likely, training for the Paris marathon along the banks of the Seine. 
My domination practice spans 25 years and three continents, experiencing the psychological profiles of diverse cultures and tasting the dark secrets of many underground kink societies. All my travels and adventures served in some way to broaden my knowledge and yet cement my homegrown nature found in the Pacific Northwest region of the United States.
My approach to domination is subtle, deliberate, mindful. I am dominant without being domineering, permitting my subjects to release their inner submissive. Nor do I view my subjects as lesser but as strong individuals who, in their vulnerability, lift me higher. I am not the mistress of losers. I am the benevolent dominant of those seeking the refuge of BDSM from the mundane world.
Do not mistake my gentile and playful nature for weakness or tolerance of poor behavior. You know better. I expect strict standards and protocols to be learned, respected, and followed with religious ferocity. It will not take long, maybe just a moment, before these practices become second nature for you.