While I am a veteran of Twitter with almost 14 years under my belt of random chats with people worldwide, I have spread my influence across multiple platforms, each with its own rules of engagements, so each is different, but all authentically me. There are a lot of aspects of my personality, fair enough.
TikTok @DominaMParis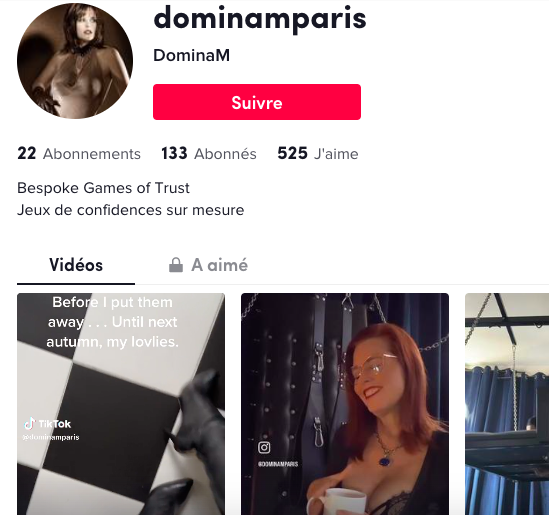 I know. I am just as surprised as you are. It took me a while to warm up to this venue of social media, as I am calm and focused, but, yes, I do have a silly side and can adapt my short-form writing found on Twitter to short-form POV videos.
Instagram @DominaMParis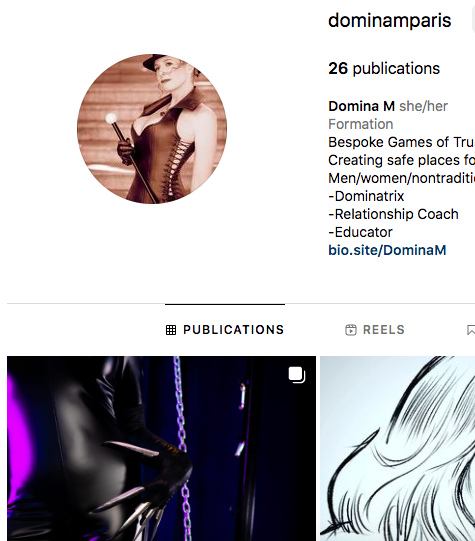 Instagram has not always been so friendly to sex-positive accounts, and it's still not. The more conservative of the social media venues, it still has a place for the more artistic expressions I have in pictures and words. I tend to be more philosophical and whimsical in these posts, referencing Yeats, Barths, Antoine de Saint-Exupéry, and the like to draw threads where art imitates kink.
YouTube @DominaMParis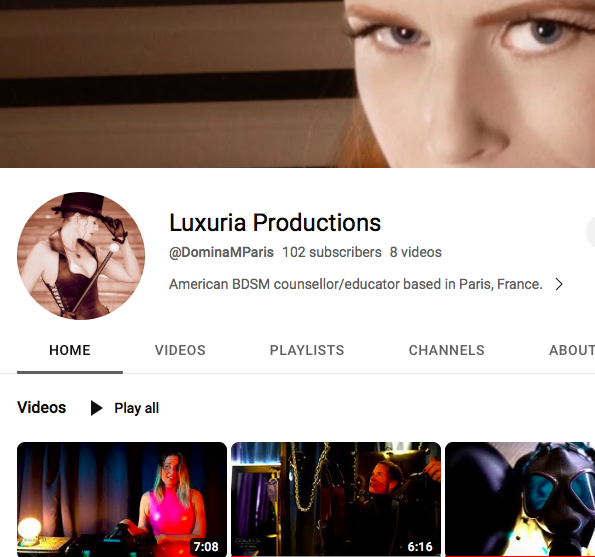 A repository of my videos for kink education and product reviews, I like YouTube for its broad audience. However, the videos have to be more digestible to a larger audience. All of them are safe for work but also very accessible to those who might be curious.
Spotify @DominaMParis
I opened my session playlists for everyone to play for themselves. Perhaps you want to use these moods for yourself or simply relive a session moment in music.
PornHub @DominaM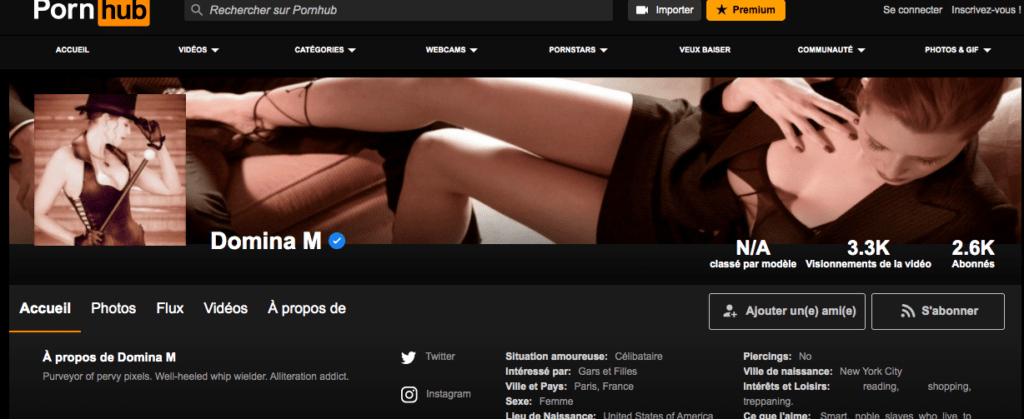 Considerably less censorship here, though these videos are all SFW.
Twitter @DominaM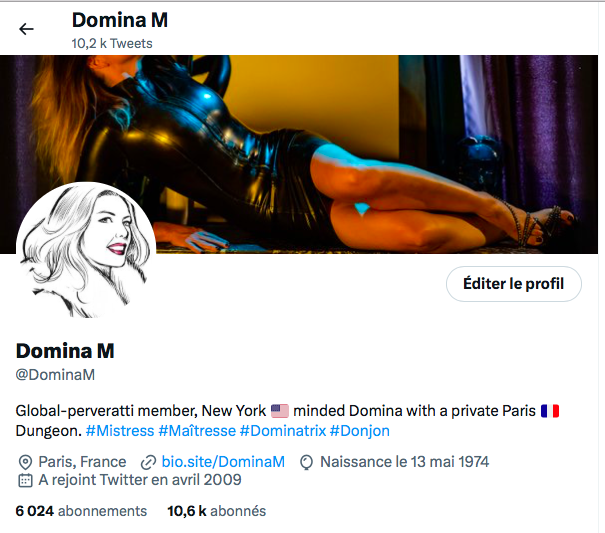 Twitter remains the place I am least censored and most active. I don't see Elon Musk de-platforming sex workers/instructors–for the moment, so expect to find me there daily.